New Forest Fairy Festival | 10th-11th August 2019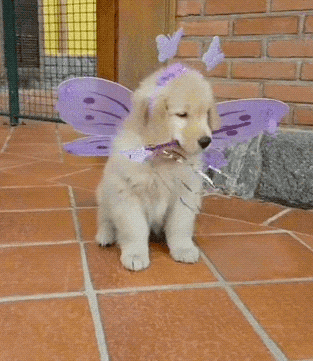 Are you ready for this year's New Forest Fairy Festival? It is taking place on Saturday 10th August and Sunday 11th August in Burley, New Forest.
What is the New Forest Fairy Festival?
Enjoy the magic of the enchanting home of the New Forest Fairies!
Nestling in the lea of a hill where time stood still for hundreds of years surrounded the mighty oaks, tree spirits and woodland creatures, live the Forest Folk, under every leaf, behind every tree you might see them.
Listen for the fairy bell and they will appear, their gossamer wings glinting in the sunlight.
Walk on the ley lines and gather the amazing healing energy the Forest gives to all of us, talk with the wise women of the Forest who teach the fairies their secrets.
The Weekend will be packed with entertainment and workshops for the whole family. Handmade Arts and Crafts help us to discover the magic of nature.
Josephine Wall and Sue Clyne will be here to capture our imaginations with their fantasy Artwork.
Live acoustic music, Bands, Story telling, Belly Dancing, Platform Mediumship lots of activities and workshops will heighten our senses with love and joy. Let your spirit run wild and free!
Dress in your finest Fairy and Elf Costumes and be sprinkled with Fairy Dust! To find out more click here.
For the Ladies!

Grant wishes this Summer with this gorgeous ladies' Good Fairy Costume. This magical costume comes complete with a White Dress, Matching Sleevelets and Wings to finish off the look. Ideal for any Fairy themed event!
Looking for something a bit different? Then why not try this fantastic Zombie inspired Fairy costume! This gorgeous fairy costume is ideal for ladies looking to get creepy and bloodied for that fairy occasion. This pretty costume includes a green, ruffled, bloodied dress with latex chest and matching green wings to complete the look. Say hello to dead Tinker Bell!
Accessories
Play at the bottom of the garden with the fairies and pixies with all of Tinker Bell's friends.
These very pretty wings are in iridescent net with three individual wings on each side and meet in the middle with purple flower. The are approximately 86cm/34inch in size. With glitter detail around the edges and on the wings in gold.
Second star on the left and straight on until morning will get you to never land the home of the fairies.
Off to fairy land, with these beautiful purple wings. We all believe in fairies, now bring them to life with these wings.
These fantastic wings are approximately 86cm/34inch in width, in a purple net and purple glitter detail to the edged and net, three wings on each side that meet in the middle to a felt purple butterfly. With elastic arm straps.
We all know most of us are away with the fairies now be one and spread those gorgeous wings and fly.

Soft Vinyl Pointed Elf Ears, just the thing for the New Forest Fairy Festival!