Finn Deluxe Tween Costume (RU-620259)
Star Wars: The Force Awakens Collection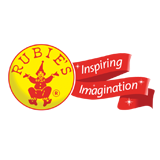 This fantastic Tween, Teen, Kids, Finn, Deluxe, Star Wars, Disney, George Lucas, Fancy Dress Costume is a must-have for any Star Wars fan!
This incredible Tween Finn Deluxe Costume comes complete with a 3D printed Top with mock Jacket, printed details and full length sleeves and matching Trousers with printed detail to finish off the look.
ith its printed faux-leather look picking up every tattered mark of the original, you'll feel at one with Finn, the troubled hero of the recent Star Wars movies. Wear it a home or on the run through the sands of your own desert planet of Jakku.
Finn Deluxe Tween Costume, just the thing for any Star Wars lover!
Includes:-
• Top with Mock Jacket
• Trousers
Shoes NOT included.
Available in sizes:-
• Ages 9-10 Years
• Ages 11-12 Years
• Ages 13-14 Years
More Information
Description

This fantastic Tween, Teen, Kids, Finn, Deluxe, Star Wars, Disney, George Lucas, Fancy Dress Costume is a must-have for any Star Wars fan!

This incredible Tween Finn Deluxe Costume comes complete with a 3D printed Top with mock Jacket, printed details and full length sleeves and matching Trousers with printed detail to finish off the look.

ith its printed faux-leather look picking up every tattered mark of the original, you'll feel at one with Finn, the troubled hero of the recent Star Wars movies. Wear it a home or on the run through the sands of your own desert planet of Jakku.

Finn Deluxe Tween Costume, just the thing for any Star Wars lover!

Includes:-

• Top with Mock Jacket

• Trousers

Shoes NOT included.

Available in sizes:-

• Ages 9-10 Years

• Ages 11-12 Years

• Ages 13-14 Years