Firefighter Kids Costume (RU-889518)
Kids Occupations Collection
As low as
£11.89
Regular Price
£13.99
£16.99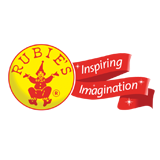 This brilliant Firefighter, Kids, Occupations, Fireman, Firewoman, Heroes, Fancy Dress Costume is a must-have for any little one looking to dress as a Firefighter!
This fantastic Kids' Firefighter Costume comes complete with a Blue and Yellow, Long Sleeved Print Jacket, Matching Trousers and Yellow Hat with Fireman Badge attached to finish off the look.
Nee-naah, nee-naah! Step aside and let the fire brigade through! Get your fireman suit and hat on and rush to the rescue.
Includes:-
Available in sizes:-
Small: Ages 3-4 Years
Medium: Ages 5-6 Years
Large: Ages 7-8 Years
More Information
Description

This brilliant Firefighter, Kids, Occupations, Fireman, Firewoman, Heroes, Fancy Dress Costume is a must-have for any little one looking to dress as a Firefighter!

This fantastic Kids' Firefighter Costume comes complete with a Blue and Yellow, Long Sleeved Print Jacket, Matching Trousers and Yellow Hat with Fireman Badge attached to finish off the look.

Nee-naah, nee-naah! Step aside and let the fire brigade through! Get your fireman suit and hat on and rush to the rescue.

Includes:-

Available in sizes:-

Small: Ages 3-4 Years
Medium: Ages 5-6 Years
Large: Ages 7-8 Years