Frozen II Anna Costume (RU-300286)
Disney's Frozen II Collection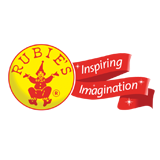 This gorgeous Ladies, Frozen II, Anna, Princess, Disney, Fancy Dress Costume is a must-have for anyone looking to dress as Anna from Disney's Frozen II.
This fantastic Ladies Frozen II Anna Costume comes complete with a Black Dress with Digital and Glitter Print Detail, Mock Suedette and PU Belt. Skirt has scalloped finish detail at the bottom and Jersey Cloak with Glitter Print Detail to finish off the look.
Frozen II Anna Costume, perfect for any Frozen fans!
Watch yourself be transformed in this fabulous dress with its scalloped hem, Jersey cloak, mock suede belt and glitter print detail. Look the part of Frozen's "Ah-na", and feel the same, err, awkwardness… "You're gorgeous, wait, what?
Includes:-
• Dress
• Mock Belt
• Cloak
Shoes NOT included.
Available in sizes:-
Extra Small: UK 4-6
Small: UK 8-10
Medium: UK 12-14
Large: UK 16-18
More Information
Description

This gorgeous Ladies, Frozen II, Anna, Princess, Disney, Fancy Dress Costume is a must-have for anyone looking to dress as Anna from Disney's Frozen II.

This fantastic Ladies Frozen II Anna Costume comes complete with a Black Dress with Digital and Glitter Print Detail, Mock Suedette and PU Belt. Skirt has scalloped finish detail at the bottom and Jersey Cloak with Glitter Print Detail to finish off the look.

Frozen II Anna Costume, perfect for any Frozen fans!

Watch yourself be transformed in this fabulous dress with its scalloped hem, Jersey cloak, mock suede belt and glitter print detail. Look the part of Frozen's "Ah-na", and feel the same, err, awkwardness… "You're gorgeous, wait, what?

Includes:-

• Dress

• Mock Belt

• Cloak

Shoes NOT included.

Available in sizes:-

Extra Small: UK 4-6

Small: UK 8-10

Medium: UK 12-14

Large: UK 16-18