Harley Quinn Teen Costume Kit (RU-680009)
As low as
£21.24
Regular Price
£24.99
£26.99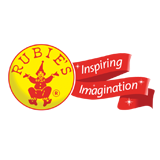 This gorgeous Girls, Teen, Harley Quinn, Harlequin, DC, Batman, Suicide Squad, Harleen Quinzel, Fancy Dress Costume Kit is a must-have for any teen looking to dress as the Joker's girlfriend with attitude, Harley Quinn of course!
This amazing Teen Harley Quinn Costume Kit comes complete with a Red and Blue Printed Jacket with attached 'Daddy's Lil' Monster' printed Shirt to finish off the look.
Be part of a team of some bad people who can do some good. Harley Quinn is kitted out for her mission with the Suicide Squad - get ready to wreak some havoc in her printed jacket and top, famous for its "Daddy's Lil Monster" logo!
This is an officially licensed DC Comics product.
Includes:-
Available in sizes:-
Teen: 32-34" Bust, 22-24" Waist
More Information
Description

This gorgeous Girls, Teen, Harley Quinn, Harlequin, DC, Batman, Suicide Squad, Harleen Quinzel, Fancy Dress Costume Kit is a must-have for any teen looking to dress as the Joker's girlfriend with attitude, Harley Quinn of course!

This amazing Teen Harley Quinn Costume Kit comes complete with a Red and Blue Printed Jacket with attached 'Daddy's Lil' Monster' printed Shirt to finish off the look.

Be part of a team of some bad people who can do some good. Harley Quinn is kitted out for her mission with the Suicide Squad - get ready to wreak some havoc in her printed jacket and top, famous for its "Daddy's Lil Monster" logo!

This is an officially licensed DC Comics product.

Includes:-

Available in sizes:-

Teen: 32-34" Bust, 22-24" Waist