Hufflepuff Ladies Costume Top (RU-821146)
Harry Potter: Hufflepuff Collection
As low as
£19.54
Regular Price
£22.99
£24.99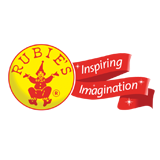 This fantastic Ladies, Hogwarts, Hufflepuff, Harry Potter, Adults, Fancy Dress Costume Top is a must-have for any lady looking to finish off that Hogwarts Student look!
This Hufflepuff Ladies Costume Top is 3D Printed with iconic Hufflepuff Logo Design and is printed on the front and back! Simply team up with the skirt and accessories to finish off the look.
With a reputation for taking students from any background, some may think standards at Hufflepuff are less demanding. But wearing this shirt may well make you one of the most successful graduates in the wizarding world…
Includes:-
Skirt, Socks and Wand SOLD SEPERATELY.
Available in Sizes:-
Small: 8-10, 32-34" bust, 25-27" waist
Medium: 12-14, 35-37" bust, 28-30" waist
Large: 14-16, 38-40 bust, 31-33" waist
More Information
Description

This fantastic Ladies, Hogwarts, Hufflepuff, Harry Potter, Adults, Fancy Dress Costume Top is a must-have for any lady looking to finish off that Hogwarts Student look!

This Hufflepuff Ladies Costume Top is 3D Printed with iconic Hufflepuff Logo Design and is printed on the front and back! Simply team up with the skirt and accessories to finish off the look.

With a reputation for taking students from any background, some may think standards at Hufflepuff are less demanding. But wearing this shirt may well make you one of the most successful graduates in the wizarding world…

Includes:-

Skirt, Socks and Wand SOLD SEPERATELY.

Available in Sizes:-

Small: 8-10, 32-34" bust, 25-27" waist
Medium: 12-14, 35-37" bust, 28-30" waist
Large: 14-16, 38-40 bust, 31-33" waist