Hufflepuff Ladies Skirt (RU-39043)
Harry Potter: Hufflepuff Collection
As low as
£19.54
Regular Price
£22.99
£24.99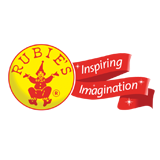 This fantastic Ladies, Hogwarts, Harry Potter, Hufflepuff, Adults, Fancy Dress Costume Skirt is a must-have for any lady looking to finish off that Hogwarts Student look!
This Hufflepuff Ladies Costume Skirt is 3D Printed with iconic Hufflepuff Logo Design and is Black with a Yellow and Grey Plaid Design! Simply team up with the top and accessories to finish off the look.
Hufflepuff is the House of yellow and black, understated colours that reflect the personality of many of their students. Wear this skirt with pride and walk tall: no point hiding your light under any of Pomona Sprout's bushels.
Includes:-
Top, Socks and Wand SOLD SEPERATELY.
Available in Sizes:-
One Size Fit's Most: Fit's Up to UK 12 
More Information
Description

This fantastic Ladies, Hogwarts, Harry Potter, Hufflepuff, Adults, Fancy Dress Costume Skirt is a must-have for any lady looking to finish off that Hogwarts Student look!

This Hufflepuff Ladies Costume Skirt is 3D Printed with iconic Hufflepuff Logo Design and is Black with a Yellow and Grey Plaid Design! Simply team up with the top and accessories to finish off the look.

Hufflepuff is the House of yellow and black, understated colours that reflect the personality of many of their students. Wear this skirt with pride and walk tall: no point hiding your light under any of Pomona Sprout's bushels.

Includes:-

Top, Socks and Wand SOLD SEPERATELY.

Available in Sizes:-

One Size Fit's Most: Fit's Up to UK 12