Iron Man Kids Endgame Costume (RU-700685)
Avengers: Endgame Collection
As low as
£21.24
Regular Price
£24.99
£26.99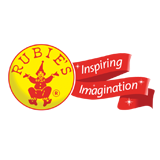 This fantastic, Kids, Boys, Deluxe, Avengers, Iron Man, Marvel, Tony Stark, Endgame, Superheroes, Fancy Dress Costume is a must-have for anyone looking to dress as Ironman from Avengers: Endgame.
This brilliant, Kids' Deluxe Iron Man Costume complete with a Red, Gold and Silver, Metallic, 3D, Padded, Printed Jumpsuit with Iron Man Suit Design, attached Boot Tops and a Matching, Gold and Red Mask to finish off the look.
More advanced than ever, this is Tony Stark's fiftieth Iron Man suit. With F.R.I.D.A.Y. OS built in, it has the power to materialise nano booster wings or help stabilize your palm repulsors mid-flight and take Iron Man to the next level!
Includes:-
Padded Jumpsuit with Boot Tops
Mask
Available in sizes:-
Small: 3-4 Years, 44"-48" Height, 25"-26" Waist
Medium: 5-7 Years, 50"-54" Height, 27"-30" Waist
Large: 8-10 Years, 56"-60" Height, 27"-30" Waist
More Information
Description

This fantastic, Kids, Boys, Deluxe, Avengers, Iron Man, Marvel, Tony Stark, Endgame, Superheroes, Fancy Dress Costume is a must-have for anyone looking to dress as Ironman from Avengers: Endgame.

This brilliant, Kids' Deluxe Iron Man Costume complete with a Red, Gold and Silver, Metallic, 3D, Padded, Printed Jumpsuit with Iron Man Suit Design, attached Boot Tops and a Matching, Gold and Red Mask to finish off the look.

More advanced than ever, this is Tony Stark's fiftieth Iron Man suit. With F.R.I.D.A.Y. OS built in, it has the power to materialise nano booster wings or help stabilize your palm repulsors mid-flight and take Iron Man to the next level!

Includes:-

Padded Jumpsuit with Boot Tops
Mask

Available in sizes:-

Small: 3-4 Years, 44"-48" Height, 25"-26" Waist
Medium: 5-7 Years, 50"-54" Height, 27"-30" Waist
Large: 8-10 Years, 56"-60" Height, 27"-30" Waist