Lego Batman Deluxe Kids Costume (RU-300002)
DC Comics - Batman Collection
As low as
£21.24
Regular Price
£24.99
£29.99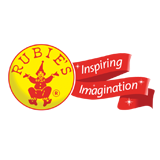 This fantastic Kids, Boys, Lego, Batman, DC, Gotham City, Superheroes, Fancy Dress Outfit is ideal for anyone looking to dress as their favourite superhero... with a Lego twist, from the Lego Movie of course!
This amazing Kid's Lego Batman Deluxe Costume comes complete with a Black and Yellow, Padded Jumpsuit with Iconic Batman Logo Design and Half Belt, Soft Black Mask and a Black Cape to finish off the look.
With it's padded six-pack out front and broad foam-filled shoulders, there are few villains willing to try to make it past our super-hero!
Includes:-
Padded Jumpsuit with Belt
Soft Mask
Cape
Available in sizes:-
Small: Age 3-4 Years 

Medium: Age 5-6 Years

Large: Age 7-8 Years

9-10 Years (300075)
More Information
Description

This fantastic Kids, Boys, Lego, Batman, DC, Gotham City, Superheroes, Fancy Dress Outfit is ideal for anyone looking to dress as their favourite superhero... with a Lego twist, from the Lego Movie of course!

This amazing Kid's Lego Batman Deluxe Costume comes complete with a Black and Yellow, Padded Jumpsuit with Iconic Batman Logo Design and Half Belt, Soft Black Mask and a Black Cape to finish off the look.

With it's padded six-pack out front and broad foam-filled shoulders, there are few villains willing to try to make it past our super-hero!

Includes:-

Padded Jumpsuit with Belt
Soft Mask
Cape

Available in sizes:-

Small: Age 3-4 Years 

Medium: Age 5-6 Years

Large: Age 7-8 Years

9-10 Years (300075)