Skeleton Kid's Glow in the Dark Costume (RU-300428)
Kid's Halloween Collection
As low as
£12.74
Regular Price
£14.99
£16.99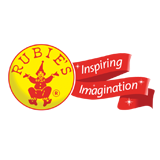 This amazing Skeleton, Kid's, Glow in the Dark, Fancy Dress Costume is a must-have for any little one this Halloween!
This spooky Skeleton Kid's Glow in the Dark Costume comes complete with a Black Jumpsuit with a Multicoloured Skeleton Print which Glows in the Dark! Also included is the matching Mask to finish off the look.
Scare the neighbours, scare your friends and foes alike! The bones on this skeleton stand out crisply from the black jumpsuit you'll be hiding inside, bones that glow in the dark and let you create effects both hilarious and terrifying!
Includes:-
• Jumpsuit
• Mask
Shoes NOT included.
Available in sizes:-
• Small: 3-4 Years
• Medium: 5-6 Years
• Large: 7-8 Years
• Extra Large: 9-10 Years
More Information
Description

This amazing Skeleton, Kid's, Glow in the Dark, Fancy Dress Costume is a must-have for any little one this Halloween!

This spooky Skeleton Kid's Glow in the Dark Costume comes complete with a Black Jumpsuit with a Multicoloured Skeleton Print which Glows in the Dark! Also included is the matching Mask to finish off the look.

Scare the neighbours, scare your friends and foes alike! The bones on this skeleton stand out crisply from the black jumpsuit you'll be hiding inside, bones that glow in the dark and let you create effects both hilarious and terrifying!

Includes:-

• Jumpsuit

• Mask

Shoes NOT included.

Available in sizes:-

• Small: 3-4 Years

• Medium: 5-6 Years

• Large: 7-8 Years

• Extra Large: 9-10 Years