Slytherin Ladies Costume Top (RU-821145)
Harry Potter: Slytherin Collection
As low as
£19.54
Regular Price
£22.99
£24.99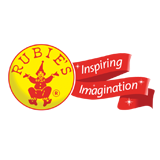 This fantastic Ladies, Hogwarts, Slytherin, Harry Potter, Adults, Fancy Dress Costume Top is a must-have for any lady looking to finish off that Hogwarts Student look!
This Slytherin Ladies Costume Top is 3D Printed with iconic Slytherin Logo Design and is printed on the front and back! Simply team up with the skirt and accessories to finish off the look.
Slytherin girls by the name of Merula, Ismelda, Pansy and Daphne have gone before you, proudly wearing this uniform. Take your turn in their pantheon of illustrious students, those marked with a cunning, ambitious streak.
Includes:-
Skirt, Socks and Wand SOLD SEPERATELY.
Available in Sizes:-
Small: 8-10, 32-34" bust, 25-27" waist
Medium: 12-14, 35-37" bust, 28-30" waist
Large: 14-16, 38-40 bust, 31-33" waist
More Information
Description

This fantastic Ladies, Hogwarts, Slytherin, Harry Potter, Adults, Fancy Dress Costume Top is a must-have for any lady looking to finish off that Hogwarts Student look!

This Slytherin Ladies Costume Top is 3D Printed with iconic Slytherin Logo Design and is printed on the front and back! Simply team up with the skirt and accessories to finish off the look.

Slytherin girls by the name of Merula, Ismelda, Pansy and Daphne have gone before you, proudly wearing this uniform. Take your turn in their pantheon of illustrious students, those marked with a cunning, ambitious streak.

Includes:-

Skirt, Socks and Wand SOLD SEPERATELY.

Available in Sizes:-

Small: 8-10, 32-34" bust, 25-27" waist
Medium: 12-14, 35-37" bust, 28-30" waist
Large: 14-16, 38-40 bust, 31-33" waist