May the 4th be with you! 2019 (Star Wars Day)
Calling all Star Wars fans out there - May the 4th is the day for you! Celebrate May the 4th by watching your favourite Star Wars film... in costume of course!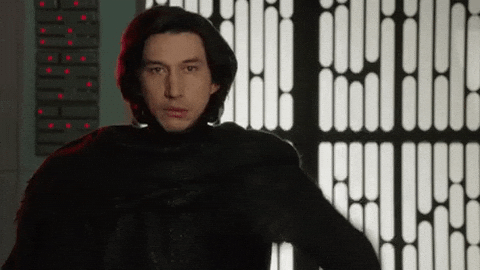 May the 4th - Time for the Star Wars costumes!
"Laugh it up, fuzzball!" Star Wars' favourite hired hand never shies away from a challenge, so long as the money is right. Add the attitude and the cheeky grin to this Han Solo outfit and the world – or at least the Empire – is yours! This fantastic men's outfit comes complete with a white shirt, black vest and trousers with attached boot tops. This fantastic Men's Han Solo outfit is just the thing for May 4th!
If you are faced with a Star Wars theme there really is only one character to dress up as for the ladies and that is Princess Leia. The all in one white assemble is perhaps her most iconic outfit. The long flared sleeves, skirt down to the ankles with a sexy split to the thigh and shiny belt to split up the sheer white make it a stunning design. This gorgeous Princess Leia secret wishes costume is ideal for any temptress out there with a feisty attitude! Defend the Galaxy in sci-fi style with this pretty costume. It includes a white dress with side split, silver and white belt and the iconic brown 'doughnut' wig to complete the look!
The formidable Storm Troopers are the soldiers of the imperial army led by the evil Sith Lord. They are quickly deployed into military skirmishes whenever Jedi forces need pushing back. The molded EVA pieces really add to the authentic look and feel of the costume so you can march into any party and own it. If you dress up with friends you could really make an impression going as a deployment of Storm Troopers! The Deluxe Storm Trooper Costume comes with a black jumpsuit with white, molded EVA pieces on and an iconic matching, white two piece helmet.
Here come the true Jedi..
With a face like burning embers, Darth Maul stands restless, aching to take on the Jedi. Wedded to the Sith Order, Darth Sidious' apprentice lives up to his fearsome reputation, staring out from under his hooded tunic… This brilliant men's outfit comes complete with a black hooded tunic with attached shirt, molded belt, trousers with boot tops and the iconic red and black mask to finish off the look! Perfect for any Star Wars fanatic!
This amazing deluxe Darth Vader costume is perfect for any Star Wars fan. It is a classic costume for any themed party whether it be a Star Wars, Movie or Sci-fi themed occasion. Darth Vader was once a heroic Jedi Knight that was slowly seduced by the dark side of the Force. This Darth Vader Costume is an excellent likeness to the movie version with material panels, silver strips, chest piece and boot tops recreating the formidable presence of the character we just love to hate. The costume comes complete with a black and grey jumpsuit with EVA moulded collar, belt, black boot tops, chest piece, long black cape and the iconic mask to complete the look.
There's no other word that can best describe Yoda then LEGEND! This brilliant costume is perfect for anyone that thinks they can handle being debatably the most powerful Jedi.. ever! This awesome costume consists of a beige robe, brown jumpsuit and green Yoda face mask to complete the costume!
Time for the kids..
Kids Toddler Princess Leia fancy dress Star Wars costume. May the force be with your tiny one with this cute little princess Leia girls costume. From the well loved star wars franchise, now owned by Disney, so the iconic character now can call herself a Disney Princess.
This little costume comes complete with the white robe and belt, and not forgetting the all important headpiece.
"The Force is strong, young Jedi!" Slip into this deluxe hooded robe with its heavy weave and copious sleeves - you will have much to learn if you are to defend the Galactic Republic against the evil Sith! Includes brown, deluxe robe.
From one of the latest installment of the Star Wars franchise, this Executioner Kids Fancy Dress Costume is great for any budding Storm Trooper. Complete padded jumpsuit with attached boot covers and helmet.
Now reach out. What do you see?" Get ready to join your own cast of Star Wars: The Last Jedi to see if you can resist the call. If you love your Star Wars heroines strong and feisty, they don't come much smarter than Rey. Dressed in her new look which includes jumpsuit with printed foam belt, gauntlets and printed foam wristbands. You'll be ready to step into the fray for another awesome galactic adventure.
This iconic Kid's Stormtrooper costume is great fun as it transforms any child into a Star Wars soldier that everyone will recognize. This amazing costume comes complete with a white and black jumpsuit with padding and plastic mask to finish the look.
Our Stores
We have a brand new store in Bournemouth Town on Commercial Road which is bigger and better then all our other stores! We also have a Queensway store in Southampton, Castle Lane Store in Bournemouth and our Poole Store in the Dolphin Shopping Centre! Don't forget also if you are local and would like to reserve an item then you can purchase anything online on our website and collect in store! Equally if you cannot make it into one of our stores because your schedule is too busy, that's not a problem either! Just shop online, on our fast and even more efficient website! Buying online has never been so easy and safe on our secure site! Furthermore, browse thousands of fancy dress outfits and make sure you choose the one that's perfect for you!
All off our stores are completely kitted out with everything Star Wars, so make sure you pop in for Star Wars inspired browse! Make sure you come into Hollywood Fancy Dress now or go online to find your outfit, accessories or balloons!
Hollywood Fancy Dress
31-35 Castle Lane West
Bournemouth
Dorset BH9 3LH
HOLLYWOOD FANCY DRESS
102 Commercial Road
Bournemouth
BH2 5LR
Hollywood Fancy Dress
Unit 84
Dolphin Centre
Poole Town Centre
BH15 1SZ
Hollywood Just For Fun
31-37 Queensway,
Southampton Town Centre
S014 3BL