Finn Classic Kids Costume (RU-620257)
Star Wars: The Force Awakens Collection
As low as
£14.44
Regular Price
£16.99
£19.99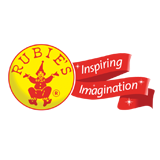 This fantastic Kids, Classic, Finn, Deluxe, Star Wars, Disney, George Lucas, Fancy Dress Costume is a must-have for any Star Wars fan!
This incredible Finn Classic Costume comes complete with a Jumpsuit with printed details including mock jacket, full length sleeves with digital print with printed detail to finish off the look.
Finn is seen here as he stepped out of his Stormtrooper suit. This one-piece outfit captures every detail of the rebellious character on the run from the First Order.
Finn Classic Kids Costume, just the thing for any Star Wars fan!
Includes:-
• Jumpsuit
Shoes NOT included.
Available in sizes:-
• Medium: Ages 5-6 Years
• Large: Ages 7-8 Years
More Information
Description

This fantastic Kids, Classic, Finn, Deluxe, Star Wars, Disney, George Lucas, Fancy Dress Costume is a must-have for any Star Wars fan!

This incredible Finn Classic Costume comes complete with a Jumpsuit with printed details including mock jacket, full length sleeves with digital print with printed detail to finish off the look.

Finn is seen here as he stepped out of his Stormtrooper suit. This one-piece outfit captures every detail of the rebellious character on the run from the First Order.

Finn Classic Kids Costume, just the thing for any Star Wars fan!

Includes:-

• Jumpsuit

Shoes NOT included.

Available in sizes:-

• Medium: Ages 5-6 Years

• Large: Ages 7-8 Years