Genie Aladdin Live Action Costume (RU-300316)
Disney's Aladdin Live Action Collection
As low as
£38.24
Regular Price
£44.99
£46.99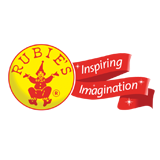 This amazing Mens, Genie, Live Action, Aladdin, Disney, Blue, Will Smith, Fancy Dress Costume is a must-have for anyone looking to dress as the Genie from Disney's Brand New Live Action Aladdin!
This fantastic Mens' Genie Aladdin Live Action Costume comes complete with a Blue and Gold satin Top with digital print and gold trim at the shoulders plus attached satin belt and feature shaped hem on shirt, Matching Satin Harem Pants with elasticated ankles and Blue and Gold Headpiece which is a satin fabric turban with attached gold brocade trim on forehead and jewel design to finish off the look.
Whatever feelings, energy and patter you have trapped inside you, now is the time to let it all out. Dress up and burst out as the Genie of the Lamp, playing all kinds of characters, making all three of Aladdin's wishes come true!
This is an officially licensed Disney product.
Includes:-
Shoes are not included.
Standard: 36-42" Chest, 26-34" Waist

Extra Large: 46-50" Chest, 36-46" Waist
More Information
Description

This amazing Mens, Genie, Live Action, Aladdin, Disney, Blue, Will Smith, Fancy Dress Costume is a must-have for anyone looking to dress as the Genie from Disney's Brand New Live Action Aladdin!

This fantastic Mens' Genie Aladdin Live Action Costume comes complete with a Blue and Gold satin Top with digital print and gold trim at the shoulders plus attached satin belt and feature shaped hem on shirt, Matching Satin Harem Pants with elasticated ankles and Blue and Gold Headpiece which is a satin fabric turban with attached gold brocade trim on forehead and jewel design to finish off the look.

Whatever feelings, energy and patter you have trapped inside you, now is the time to let it all out. Dress up and burst out as the Genie of the Lamp, playing all kinds of characters, making all three of Aladdin's wishes come true!

This is an officially licensed Disney product.

Includes:-

Shoes are not included.

Standard: 36-42" Chest, 26-34" Waist

Extra Large: 46-50" Chest, 36-46" Waist