Robin Kids Costume (RU-630883)
As low as
£18.69
Regular Price
£21.99
£24.99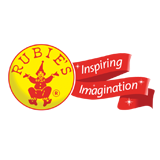 This fantastic Kids, Boys, Robin, Batman, Superhero, DC, Comic, Lego, Fancy Dress Outfit is a must-have for anyone looking to dress as Batman's sidekick.... Robin of course!
This amazing Boys' Robin Costume comes complete with a Red, Green and Yellow Printed Top with 'R' Logo Print, Green Trousers with attached Red Shoe Covers, Yellow Removable Cape and Black Fabric Eyemask to finish off the look. 
"Holy ball and chain, Batman!" It's the Caped Crusader's inseparable sidekick. Drop down to your Bat cave and change mysteriously into this printed top and trousers, attached shoe covers and detachable cape. No one will recognise you as The Boy Wonder behind the fabric mask!
Simply team this outfit up with yellow facepaint to turn the costume into Lego Robin from the Lego Movie!
Includes:-
Top
Trousers with Shoe Covers
Removable Cape
Fabric Eyemask
Available in Sizes:-
Small: Ages 3-4 Years
Medium: Ages 5-7 Years
More Information
Description

This fantastic Kids, Boys, Robin, Batman, Superhero, DC, Comic, Lego, Fancy Dress Outfit is a must-have for anyone looking to dress as Batman's sidekick.... Robin of course!

This amazing Boys' Robin Costume comes complete with a Red, Green and Yellow Printed Top with 'R' Logo Print, Green Trousers with attached Red Shoe Covers, Yellow Removable Cape and Black Fabric Eyemask to finish off the look. 

"Holy ball and chain, Batman!" It's the Caped Crusader's inseparable sidekick. Drop down to your Bat cave and change mysteriously into this printed top and trousers, attached shoe covers and detachable cape. No one will recognise you as The Boy Wonder behind the fabric mask!

Simply team this outfit up with yellow facepaint to turn the costume into Lego Robin from the Lego Movie!

Includes:-

Top
Trousers with Shoe Covers
Removable Cape
Fabric Eyemask

Available in Sizes:-

Small: Ages 3-4 Years
Medium: Ages 5-7 Years