Poe (X-Wing Fighter) Deluxe Kids Costume (RU-620265)
Star Wars: Episode IX Collection
As low as
£14.44
Regular Price
£16.99
£19.99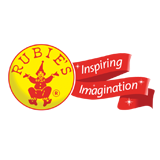 This fantastic Poe, Deluxe, X-Wing, Fighter, Pilot, Kids, Star Wars, Disney, Fancy Dress Costume is a must-have for any little one who loves Star Wars!
Outed as their best pilot, Princess Leia only worries that Poe's commitment to defend the Resistance against the First Order will go a step too far. Suit up and climb aboard! Your T-70 X-wing fighter squad awaits.
This incredible Poe (X-Wing Fighter) Deluxe Kids Costume comes complete with an Orange and White Jumpsuit with digital print, muscle chest padding and stitching detail plus full length sleeves with print, attached Trousers with digital print including harness, attached moulded 3D Chest Piece with painted features and a moulded Half Mask with painted details and transparent eye cover, plus elastic strap to finish off the look.
This amazing Poe (X-Wing Fighter) Deluxe Kids Costume is perfect for any Star Wars fan!
Includes:-
• Padded Jumpsuit
• Half Mask
Available in sizes:-
• Medium: Ages 5-6 Years
• Large: Ages 7-8 Years
More Information
Description

This fantastic Poe, Deluxe, X-Wing, Fighter, Pilot, Kids, Star Wars, Disney, Fancy Dress Costume is a must-have for any little one who loves Star Wars!

Outed as their best pilot, Princess Leia only worries that Poe's commitment to defend the Resistance against the First Order will go a step too far. Suit up and climb aboard! Your T-70 X-wing fighter squad awaits.

This incredible Poe (X-Wing Fighter) Deluxe Kids Costume comes complete with an Orange and White Jumpsuit with digital print, muscle chest padding and stitching detail plus full length sleeves with print, attached Trousers with digital print including harness, attached moulded 3D Chest Piece with painted features and a moulded Half Mask with painted details and transparent eye cover, plus elastic strap to finish off the look.

This amazing Poe (X-Wing Fighter) Deluxe Kids Costume is perfect for any Star Wars fan!

Includes:-

• Padded Jumpsuit

• Half Mask

Available in sizes:-

• Medium: Ages 5-6 Years

• Large: Ages 7-8 Years